You have outlined your products or services on your website, but can your products do what you say they can? And, do you really do what you say you do? The proof is in the pudding as they say, so why not show off your 'star bakes' in a sweet client case study?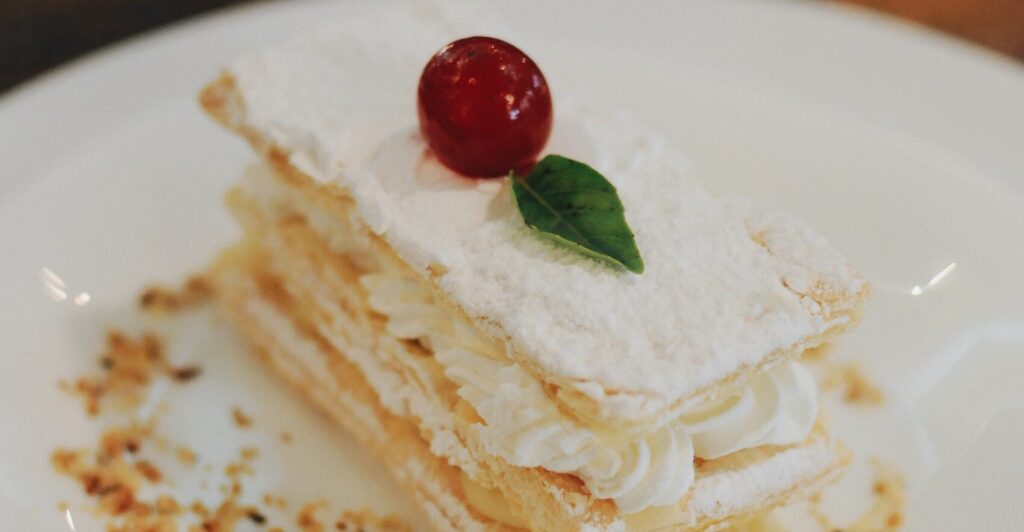 Client case studies: the cherry on top
Anyone can write nice things about their brand, but having someone else back this up is the gold standard in credibility – the cherry on top, if you will. A well-written case study can be an ideal format to showcase the benefits of your product or service – and help encourage visitors to become buyers, clients, or loyal customers.
A case study should, in essence, tell the story of how your real-life customers overcame their issue or challenge by using your products or services – and importantly readers should be able to relate to the problems of your featured customer and see themselves achieving their own goals by using what you have to offer.
Getting your customers in the mix
Some customers may feel uncomfortable about having to share specific numbers regarding the results of your particular project if it's deemed to be business sensitive. This unease can be overcome by sharing percentage increases/decreases rather than specific quantities or highlighting the strategy more so than the particular results. If customers are reluctant to give any details away then you can ask if they would mind you keeping the company name anonymous and refer to them as 'our client in the manufacturing industry', or even simply 'Client A' – it's the process and solution that prospects will be most interested in anyway.
Recipe for success: 6 benefits of a client case study
1. Supports your sales team

Case studies can be a valuable resource to your sales team as they supply readily available evidence of what you can do for your customers – they might just be what is needed to tip the scales in your favour.
2. Strengthens customer relationships

Featuring your best clients as case study subjects shows them that you appreciate the relationship and helps foster loyalty. It also gives them free publicity, which they'll appreciate.
3. Informs buyer research

B2B buying behaviour has changed – thanks to online resources many business customers are researching challenges and finding solutions solo without input from a salesperson. A case study is a great piece of evidence for these businesses and will help push them further along the buying process so they are already primed for your colleague or salesperson to seal the deal.
4. Exhibits social proof

Social proof is the idea that consumers will adapt their behaviour according to what other people are doing. In simple terms, people want what other people want, and knowing that a business has other happy customers makes that company more valuable.By telling the story of your successful relationships, case studies prove that you've done what you claim you can and prospects will be more likely to give you a chance.
5. Provides unique, engaging content

Every case study is as unique as their subject meaning they provide great sources for relatable content that will engage your prospects and help bring them closer to you. The fresh content will also help keep you in Google's good books – the search engine looks favourably upon websites that update their content regularly as they are perceived to be more likely to be accurate and up to date, so you'll more likely move up the rankings.
6. Helps build emotional appeal

Case studies provide an opportunity to translate the key features and benefits of your products and services into a compelling narrative. Storytelling engages us emotionally in a way that reading lists of stats just doesn't do. This formidable combination of resonating both emotionally and logically is a great strength of case studies and makes them a marketing tool not to be missed.
Serving up: 5 places to feature case studies on your website
1. Have a dedicated client case study page

House your case studies within an easy to find webpage exclusively showcasing them. It should be clear what the initial challenges, goals, process, and results are for each.
2. Put case studies on your home page

Create every opportunity possible for your website visitors to stumble upon evidence of happy customers and feature your case studies on your home page. Whether it's a customer testimonial, or a call-to-action to view the case study webpage or particular ones – there are a variety of layout options.
3. Write blog posts about your case studies

Once published, writing a blog about your case study is a smart move to amplify its exposure to your audience. Write about the case study in a way that resonates with your audience's needs – highlight a particular hurdle, or challenge rather than titling your post "Company X: A Case Study". The customer's challenges and how they were overcome should take centre stage with the blog including a mix of stats, practical tips, as well as some illustrative examples from the case study.
4. Create videos from case studies

The consumption of video content is ever-increasing. If you have the budget, creating videos of your case studies is a really powerful way to communicate your key messages to prospects who are more likely to watch a video than they are to read a lengthy case study.
5. Use case studies on relevant landing pages

Strategically placing quotes from your case studies within related product or service pages is a great way to push prospects further along the purchasing process – they will already be in the "consideration" mindset having navigated their way to this page and a results-based snippet might be all that's needed to nudge them to make a purchase.
Case studies will also have a life outside of your website. Share them via your social media channels, include them in your newsletters, ensure your sales team know of them to spread the word, use them in event presentations and other literature, and maybe sneak them into your email tails to get as much value from them as possible.
There is no doubt that the case for case studies is a strong one! From building brand awareness to aiding your lead generation, they are an important element of your content strategy, so make sure you get a slice of the action! I can help you in compiling a suite of case studies to help you spread the word.