Originating in 19th century England, a 'freelance' was a knight without a lord, meaning their weapons were not bound to serve a particular castle and its people. They could be employed by any lord who needed extra help – so in other words, their lance was free for hire. Let's look at how a freelance content writer or copywriter could be your knight in shining armour …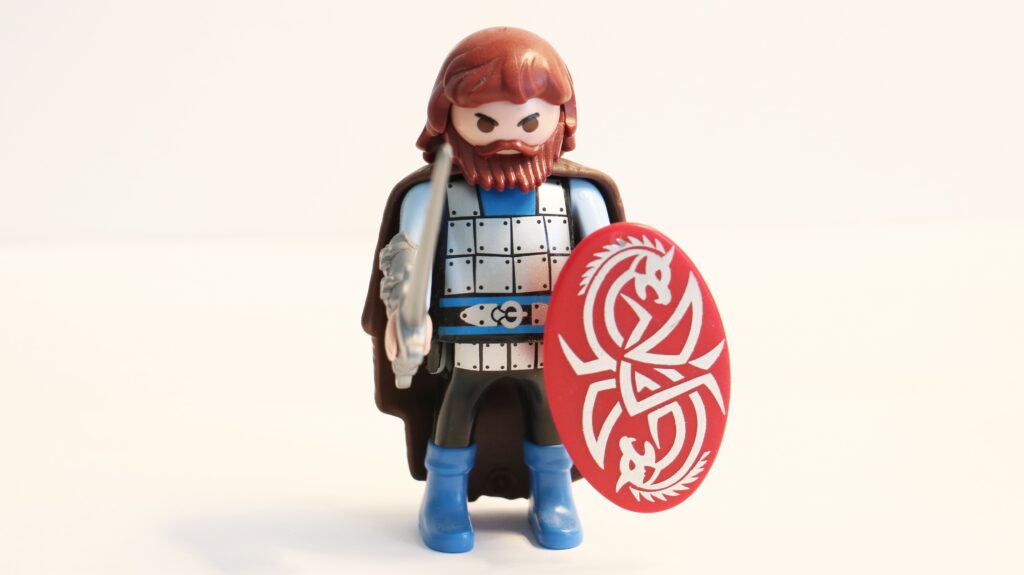 Perhaps you have launched a business blog, or maybe you want to supercharge your content marketing with regular posts or a newsletter. However, you've quickly realised that you don't have enough time to research, create, and publish articles consistently. As a result, you are torn between going all out to hire an in-house writer, outsource to an agency, or hire a professional freelance writer. In this blog, I look at five ways a freelance writer can come to your rescue (yes, I'm biased!)!
1. First-rate skills: more than a champion wordsmith

It goes without saying that a freelance writer will be champion wordsmith able to transform your germ of an idea into a polished gem! It's too tough a market to call yourself a content writer or copywriter without having the skills to back it up, so you know a freelancer will have the writing wizardry that your project deserves.
However, a freelance writer's arsenal isn't just a winning way with words – they bring a wider skill-set to the table. A good freelancer will spend time doing research that leads to richer, more vibrant content. You'll also find that their experience in working with a number of industries and communicating with a myriad of audiences will mean they can capture the essence of your service and sell it in the most engaging way. In our digital age writing content with Google in mind is essential and a freelancer will be well-versed in SEO tools and techniques, so you don't have to be. What's more – original, optimised content will help boost sales organically, so it's a win-win!
2. Flexibility: helping you manage your resources

Freelancer writers offer flexibility to meet your communications needs, whenever these needs arise, for whatever type of project you have in mind, and exclusively for the period you need help. They are a great asset, especially for small or growing businesses, since they can be hired on an as-needed basis and paid per project – helping you to manage your time and resources effectively.
The 'on-demand' support and advice of freelance writers can be invaluable, whatever the position of your business. If you're downsizing, they can meet your temporary needs without the necessity of hiring another employee. On the other hand, if you're growing rapidly and your teams have more work than they can handle, you can use freelance writers to support where needed.
3. Focused service: meeting your specific needs

Freelance writers are focused in what they have to offer – providing the specific services you need, when you need it. They offer know-how in the particular areas you're seeking, as well as the skills to translate it into engaging content, so you'll know you'll get exactly what you are looking for.
4. Fresh thinking: bringing a new perspective

A freelancer can supplement and complement your team's capabilities by providing a new perspective and adding special expertise to your project. Sometimes a fresh pair of eyes can present a new angle on something which you hadn't even considered and help generate engagement for your brand.
Hiring a freelancer also expands the potential job pool. Rather than limiting your company to local hires, you can hire writing experts from other cities and even countries if you so wish to get the exact skills you are looking for.
5. Free up time: making your day more CEO than SEO

Hiring a freelance content writer allows you to focus your time and talent on the business priorities du jour. You haven't got the hours to spare to figure out why no one's clicking on your website, or whether your content is share-worthy, or not. By using the services of a professional writer, you are able to delegate writing responsibilities so you and your team can do what you do best. People are freed up to focus on other top-priority activities that build your business and profits, such as training your team, customer contact, and strategic planning. Once you have your content calendar ready, you can leave it to the freelance writer to produce content on schedule.
So now that I've given you five reasons to hire a freelance copywriter, I'm here to give myself a (shameless) shoutout. Need a hand producing content for your business? My lance is free for hire, so please get in touch!